You invested in a water treatment system for your home and you've been enjoying the benefits. But what do you do when something breaks or has a problem? It can be difficult to get service and support from a retail store or someone who doesn't specialize in water treatment! But SODECO offers maintenance and support for all our products and even some that were purchased elsewhere.
Repair Saves Money
A water treatment system should last, on av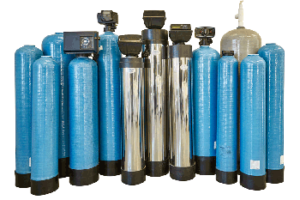 erage, about 15 years. This is 15 years of daily usage. Any machine breaks down over time, and your water filters, softeners and other treatment systems are no different. However, just because a single part breaks down doesn't mean that you need to buy a whole new system.
Repairs and regular maintenance can keep your water treatment systems functioning throughout the equipment's lifespan. Repairing a valve or control saves the cost and trouble of replacement and can keep your system working effectively for extra years.
We Provide Repair & Maintenance
Support for water treatment systems can be tricky to find if you've purchased your system from a supplier who doesn't have the right people and experience to help when you need it. SODECO offers repair and maintenance, and also shows you what you can DIY, like changing your own filters. Call us and we'll help figure out the nature of your problem and whether we can help.
FAQs

 CLICK HERE FOR A LIST OF FREQUENTLY  ASKED QUESTIONS
Need a repair estimate? Call 505.883.5061 today!