WHOLESALE – COMMERCIAL – CUSTOM – REPAIRS – UPGRADES – SYSTEM DESIGN
"We can be your partner in maintaining a beautiful and safe pool"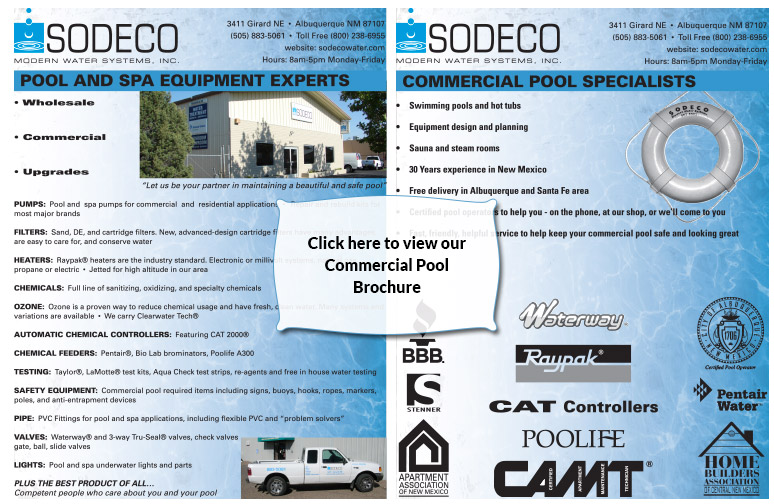 What You Can Expect as a SODECO Pool Customer 
You can expect competent people and quality products to help you please your residents and guests. We know all the requirements, and have the products to keep your pool and spa safe, clean and inviting. We know how to work with your maintenance staff and your management team to help your pool remain a valued amenity at your facility.
In many cases, and at no charge, we offer next-day delivery to our regular commercial customers. We also have easy pickup at our centrally located shop. We also offer the best value of all—competent people who will help you maintain a safe and beautiful pool.
Most Commercial Pools Use SODECO
Chances are good that your hotel, apartment, health club, resort or waterpark already uses SODECO. Long-term customers know the value of keeping their pools clean, safe and looking great. If you want to consider using us, contact us and we'll respond quickly.
Need pool equipment? Call 505.883.5061 or just stop by!